Twyla Dill Jewelry
Helping you feel sexier than you've ever felt before.
1

Everyone is sexy - At Twyla Dill we believe in every kind of sexy. The more you embrace your true self and live life from that authenticity the sexier you become. This jewelry will help you live your best life.

2

Jewelry makes you more powerful - Every time you decorate your body with beautiful, fine jewelry, you show up in the world with more confidence. You go after that promotion, take the risk and put yourself out there. It helps you go after your big dreams.

3

Investing in fine jewelry is an investment in yourself - Fine jewelry retains its value because it is made from precious metals. It lasts for generations and can be passed down as an heirloom.

4

Jewelry is not an afterthought - Your personal style is not complete without jewelry, it is crucial to expressing yourself fully and with Twyla Dill pieces, you will always have the perfect jewelry to wear.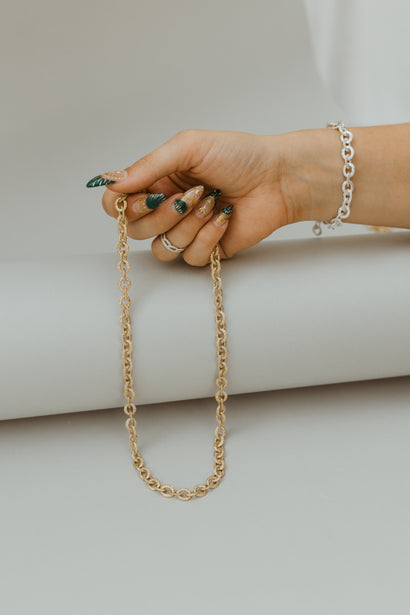 The Jewelry Shop
Twyla Dill jewelry is the most luxurious and opulent, fine jewelry on the market. It is made with immense attention to detail, capturing the texture of the threads in solid gold and silver. It can and should be worn as a daily celebration of life, for the big and little moments that are so beautiful.
Shop now
Meet Twyla,
When I was 19 years old I moved to Istanbul, Turkey and one day my friend's mom taught me to crochet lace. That afternoon changed my life. Crocheting lace became an obsession and then a passion and I started making jewelry with my lace, decorating leather and wooden circles. 
Since that day 12 years ago (and since starting my business in 2015) my jewelry has evolved a lot but it always continues on the thread of crocheted lace, making and capturing delicate details with a 0.55mm crochet hook and tread. 
Now my pieces start as fine cotton lace before I make a mold and cast the designs into metal, preserving the details and textures of generations to come. By taking a medium that will age with time and making it into metal it becomes timeless. 
My pieces tell the story of travels, of adventure, and of the incredibly inspiring women in my life.
Shop Our Favorites

These pieces have been hand picked by Twyla and the rest of our team as some of our shop favorites. Shop them here.

Monica Ring in Lapis // One-of-a-Kind

Monica Ring in Lapis // One-of-a-Kind

Gina Chain Bracelet

Gina Chain Bracelet

Regular price

From $400.00

Sale price

From $400.00

Regular price

Quick view

Melanie Statement Earrings - Solid Gold

Melanie Statement Earrings - Solid Gold

Blue Moon Turquoise Star Studded Pendant // One-of-a-Kind

Blue Moon Turquoise Star Studded Pendant // One-of-a-Kind

Intention Studs in Strawberry Quartz // One-of-a-Kind

Intention Studs in Strawberry Quartz // One-of-a-Kind